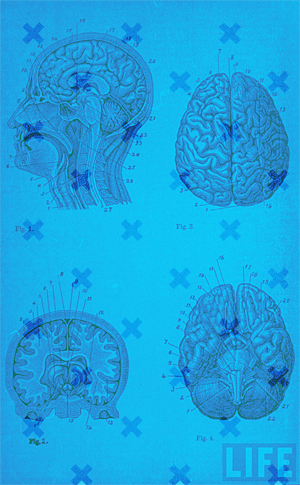 I find myself increasingly doubting my own ability to remember specific events, conversations and worse, things that I need to do. It's not uncommon to chat to others that will joke around about their equally terrible or failing memory. People like me that carry around their phone or tablet almost religiously in hopes that what they fail to remember, their device will . And it seems as though this may be a problem that is shared by many.
A few of you might say this is a sign of early onset Alzheimer's which I can fairly safely disregard as I've read enough to conclude that I'm (probably) just fine and don't display the typical symptoms.
I decided to post on this because I recall hearing a few different sources in the media claiming that use of social media is the decay of our society. Okay, so I'm exaggerating a little. Anyway, I cannot name the sources because again, my memory does not serve me.
I am not an expert on the subject so I have done some reading and I don't mean to be alarmist but the truth is I am alarmed. Partly because I work in Online Marketing; I live and breath everything that takes place on the internet, social media and all the rest.
The things that worry me and should worry you
The short story is that your brain learns that it can get away with not knowing and not remembering as you increasingly depend on technology.
According to Baroness Greenfield "students are losing the ability to study properly. Constant use of the internet has rewired their brains to function differently from those of earlier generations: they skip from topic to topic in an 'associative' mode of thinking, and are less capable of the linear thought required for skills like reading and writing at length"
Reading up on your brain, Social Media and Internet Use
The first article I read was from Social Media Today which covers how Google may affect your memory. I noticed an info-graphic [http://goo.gl/ncWHE] which is large so I won't drop it into this post. See for yourself the . I freakin' love a good info-graphic.
To demonstrate how lazy my brain is, I've decided to simply link to some of the articles I read rather than discussing the stuff interesting stuff you'll find in them. Nonetheless, it's a worthwhile read.
So what are you to do?
The assumption here being that you've found yourself feeling a bit more forgetful or otherwise confused about why you're holding a box full of milk when you're making toast. So if you're neither of these things, you can walk away feeling chuffed about how awesome your amazing brain is.
For everyone else, I've cobbled together some more reading. Always do your own research as there is way too much mis-information on the internet. I'll add to this, feel free to comment with anything you've found useful.
Given that memory can be so affected by your use of the internet, Social Media and search engines like Google you can assume that reducing your dependency on these technologies will be beneficial.
On that note, how is your memory? Can you remember everything you did yesterday? Can you remember what happened last week?
** Update: I watched a trailer tonight about a movie that seems it might share some of the themes of this post. Check out Connected.